Discussion Starter
·
#1
·
Ok guys, I have a BDC for my MK4 6-20 and it was hitting low at every distance. I borrowed a friends chronograph and figured out I was shooting 150 fps slower than what Berger Bullets told me I would be shooting with my load. SO, I put my original dial back on my scope and went to the 1000 yard line and I will explain under each pic.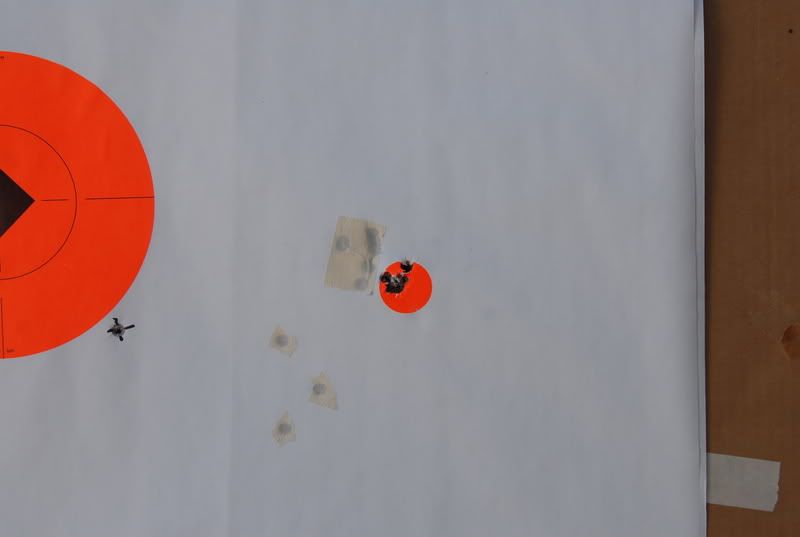 Ok, the string that is about 1" at 11 o'clock is shot at 100 yards. It is 10 shots, shot in the prone position with NO rear support, just my fist. What looks like 3 shots that are out of the immediate group, there are 2 shots in each hole. 4 shots in the larger hole that is strung verticaly. The shot by the 6" dot was from about a month earlier.
Down 2, Right 2.
Keep in mind that I am shooting strictly for chrono purposes.
I put five down range and was really really surprised I shot this group with no rear support. It measured .74 extreme spread and .483 center to center. Ok now that I have my velocity, I got out my dads Iphone, Im in BFE with no internet, and went to JBM ballistics and entered my data wrote down the drop.
The 3 shots that are covered by their own piece of tape were fired at 500 yards. (had an orange dot that was about an inch to the left of the middle of that string but it fell off).
My Target is directly in line with left side of the drive way. You can see a dark spot and just to the left you can make out the white butcher's paper.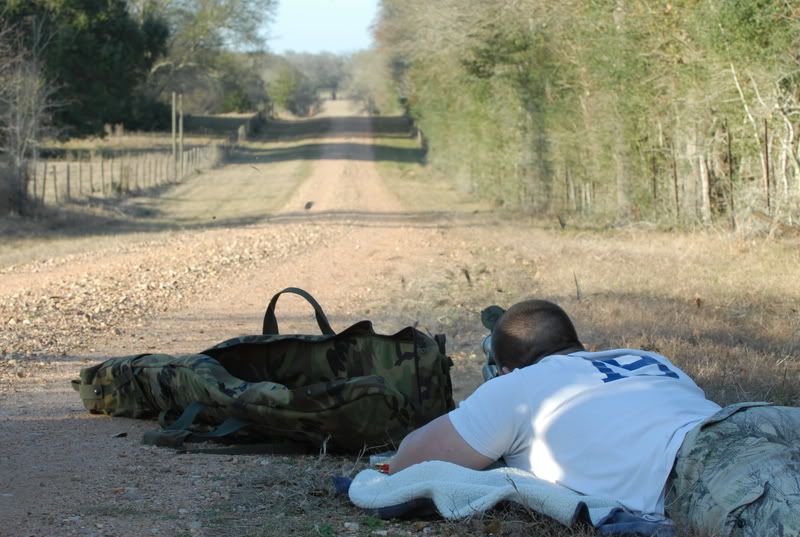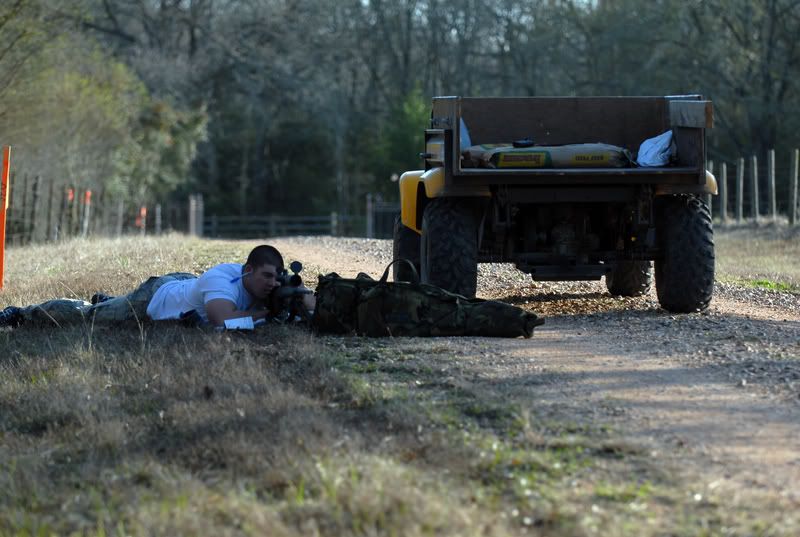 Ok now I am at 1000. I doped in 21.5 minutes into my scope and prepped for my shots. If you are wondering what is in my ears, it is sharpie pens, I couldnt find my plugs!
There was ZERO wind, the mirage was going straight into the air. I forgot to put in 1/2 min left do to the right hand twist causing the bullet to faid to the left.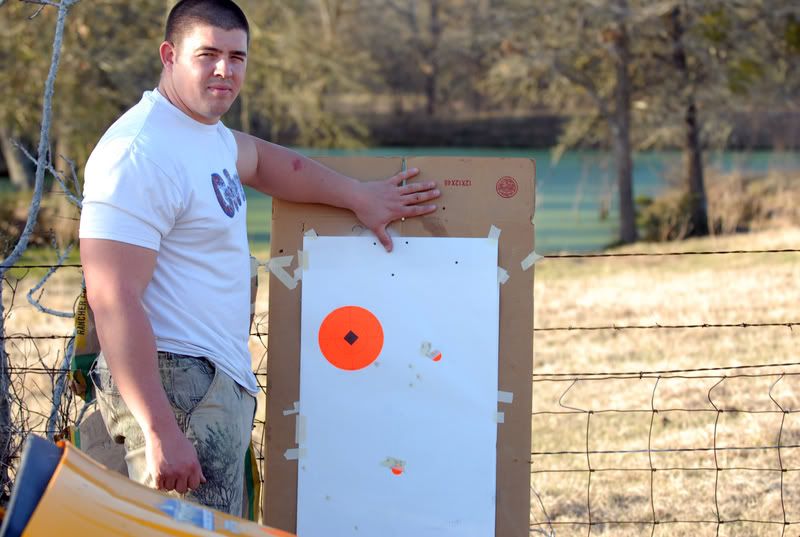 Well here is my 5 shot group. It went right about 7.3 inches
. I was very happy with this group. I went back to the range and shot 3 more shots that measured 3.8 inches (of course I dont have a pic of this one :? ).
FYI: I am shooting a Weatherby Mark 5 action in .257 WBY, Mcmillan A5 stock w/ saddle, Lilja 27.5" 3 groove #7 barrel, 115gr Berger VLD at 3150fps(I know its slow for this round but its accurate :wink: ) Leupold MK4 6-20x50 with a 3 in sun shade.