Discussion Starter
·
#1
·
As I explained in a past topic, Im building a rifle off a Remington 700 action. The purpose of the rifle is simple, I need a general purpose rifle I can use for long range shooting, and a general big game rifle (which could handle both mule deer and elk (and yes, I understand a .30-06 would've been a better choice, but I didn't have choice when I bought the rifle)).
This the Remington 700 ADL I got for cheap becase the original owner was a felon. Basically my work so far has been turning this ADL into a BDL. And thanks to Mel, I got BDL floorplate and and some other parts from Brownells.
Its finally a BDL.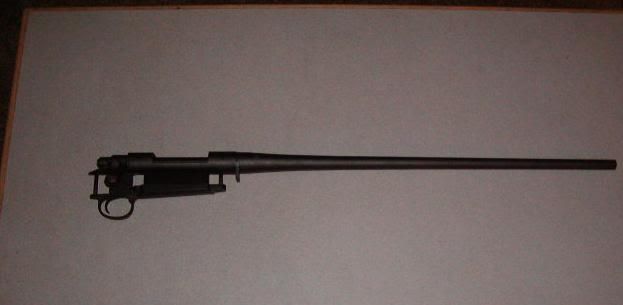 My next step is to send it off to Harts Barrels to have it rebarreled with a 24 inch #7 fluted target barrel. From there then get a HS Precesion tactical stock (I was thinking about the one on the 700P except get it with the adjustible cheeck piece and adjustible length of pull). But those are a long ways off, I need to get the money first.
BTW: The rifle's name is Canyonero (If you don't get it, watch the Simpsons).