Discussion Starter
•
#1
•
Well, I finally got my first bolt rifle a little while ago. I don't have any pictures of it, but most of you have probably already seen pictures of it here.
http://www.snipercentral.com/sc3.htm
I finally got out to the range this past weekend. I have to drive about 2 hours to get to a public range that goes out to 100 yards.
I messed around with one box of hunting ammo at first. I then did some testing on my skills with some PMC match ammo, 140gr. The rifle is absolutely wonderful. It does need some more shooting to get the action smoother, but I will definitely be enjoying the process of getting it there.
It was about 98 degrees with minimal wind gusts around 3-5 mph. I am going to see if I can find out what the humidity was in the area for future reference as well. The target is a 2" square.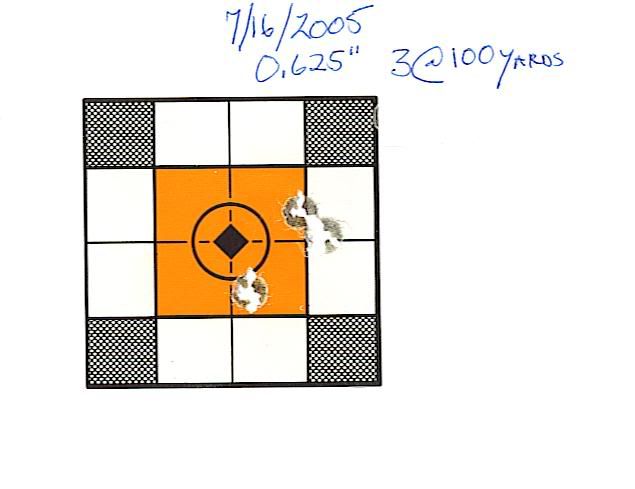 I am very happy with the group since it was the first time I had ever shot a bolt action rifle. I know it can definitely do better, and I will be keeping track of it's, and my, progress. I can't wait to see how it likes some different Lapua ammo.
John
*eta* - The shot to the bottom left of the other two was the third shot.