Discussion Starter
·
#1
·
I've been accumulating 700 parts over the past few years. Some are removals from my other projects, some I purchased because I thought they're good deals.
Receiver:
700adl sporter, had a .243 bbl on it - I traded a Swedish mauser for this about 3yrs ago.
Trigger:
Xmark Pro - bought off the classifieds here on SC
Barrel:
OEM 700P take off - from Tac Ops
Stock:
HS Precision - take off from my 700VSS I made into a poor man's faux Palma rifle
Bottom metal:
700 DBM - I traded some Australian F4 ball I had squirrelled away a few years back
Scope Mount:
US Optics 1pc - I traded some wolf .223 I had acquired in some other trade I can't clearly recall
Rings:
Burris XTR - new purchase
Scope:
WOTAC 4-14x50 - new purchase
So I pony'd up some $ and bought a load of tools from midway.
Barrel removal, clean up and installation went pretty simple. The bolt disasembly tool is still on backorder.
I had this thing put together for a week before I couldn't take it anymore. I was reluctant to disassemble it by hand due to some faint memory of nearly losing a finger on a previous self taught gunsmithing lesson. But, after looking at this thing in the safe and not being able to check the headspace, I couldn't stand it. I managed to rig up a pry bar carefully to spin the cocking/firing pin assembly off with no damage to the bolt or myself.
Extractor removed, ejector removed, on to headspace checks. I wasn't totally sure what I was doing, but I played around with my forster GO and NOGO gauges for about a half hour. I convinced myself that since the bolt handle dropped completely to battery under it's own weight with the GO, and did not drop all the way down with the NOGO, I was ok for a range visit.
Not that I'm chicken or anything, but I decided to go ahead an rig up a test fixture at the range for the first round.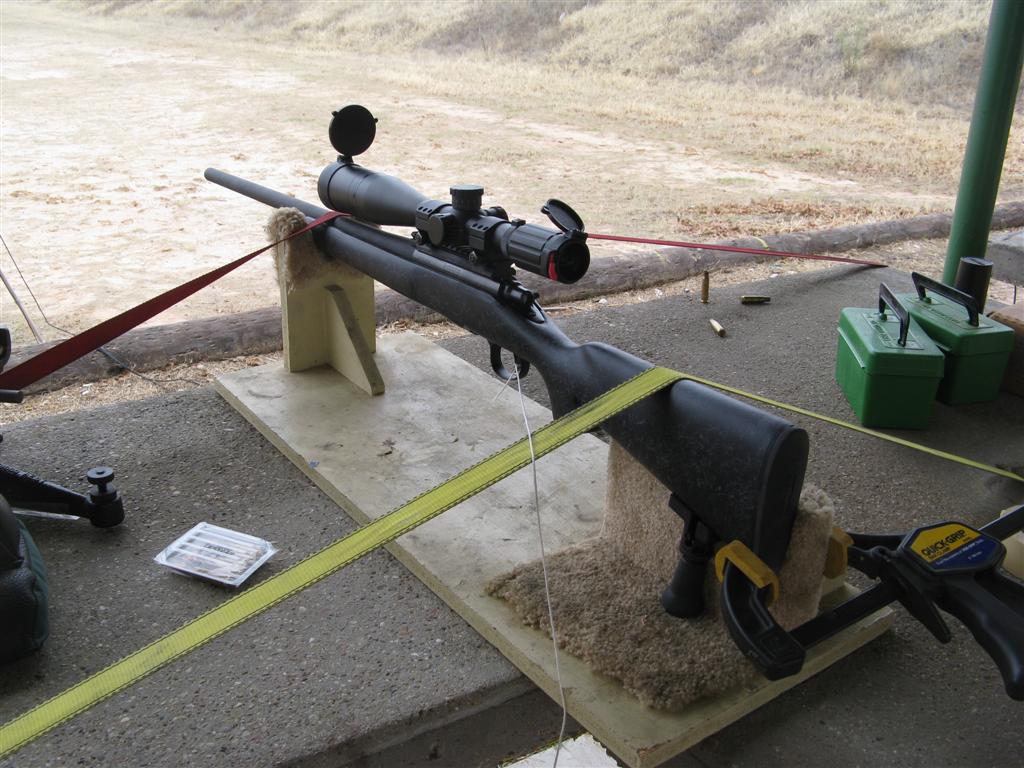 I fired off a couple rounds of Australian ball ammo. No kabooms.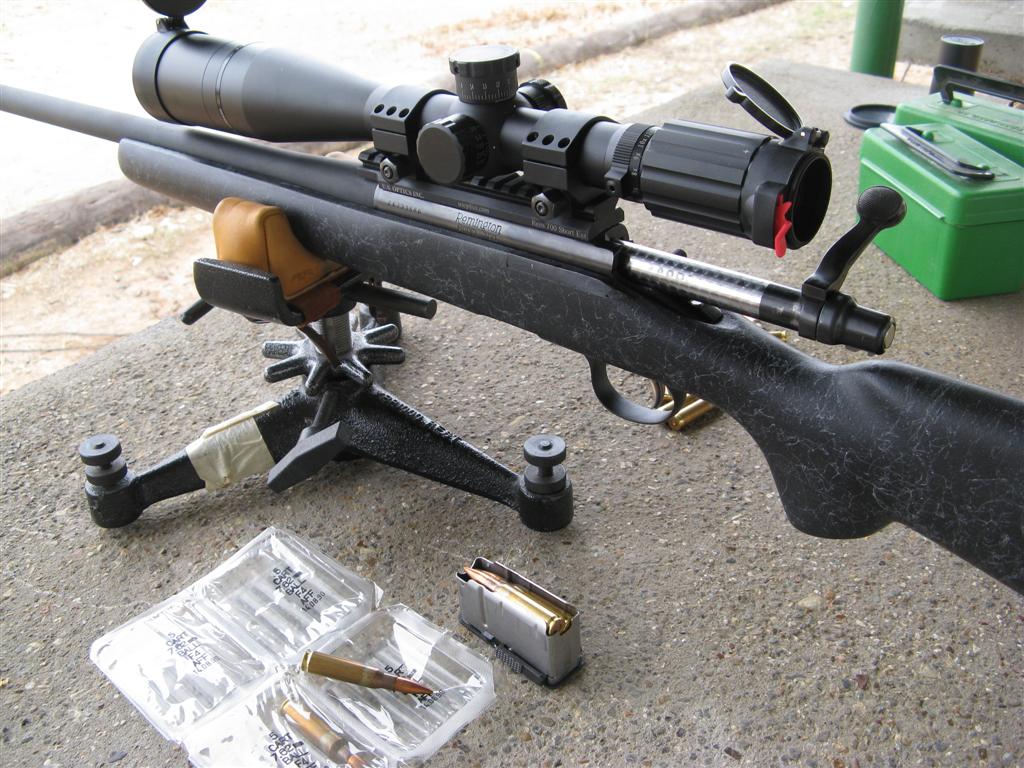 So I continue to burn up some of the F4, playing with my chronograph which hasn't seen the light of day in about 5yrs. Alternated back and forth with my M1A to keep things cool.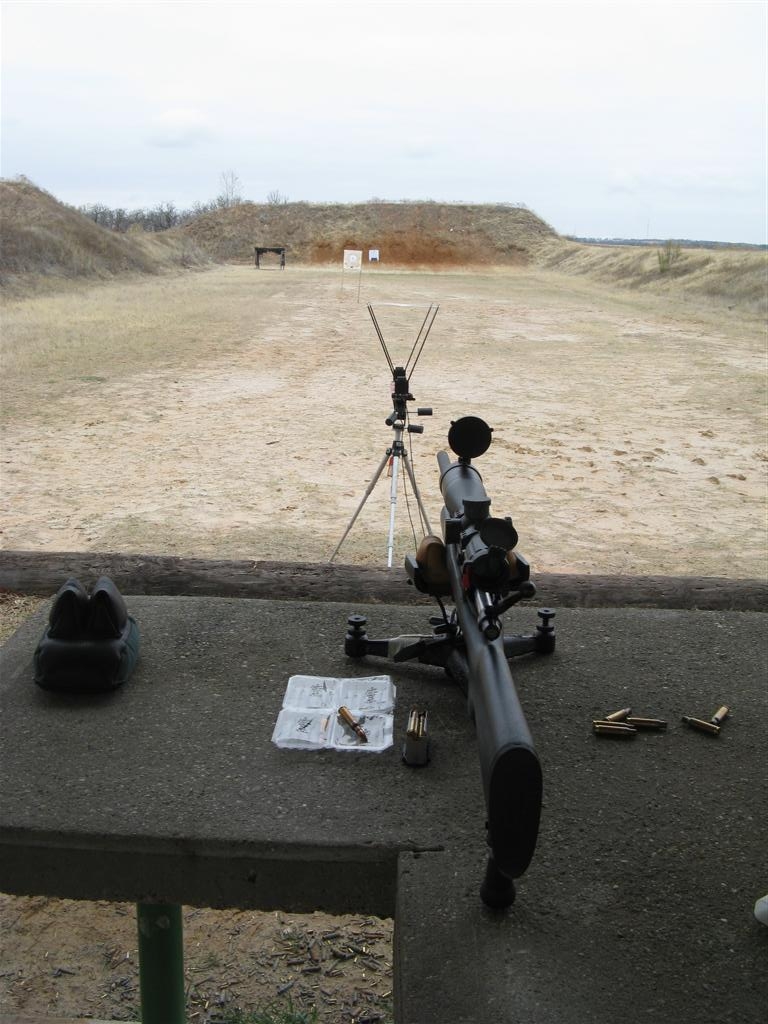 I dug out all the loaded .308 I had this morning. I found two partial boxes of 175gr MKs loaded up. One was loaded to 2.93" OAL, and the other 2.77" OAL. Date on the reloads was August of 2002. (I was on a machinegun bender for awhile, then I just stopped shooting all together for about 3yrs) Also found a handful of 168gr Hornady HPBTs loaded up.
This picture accounts for every single non-F4 round I fired today.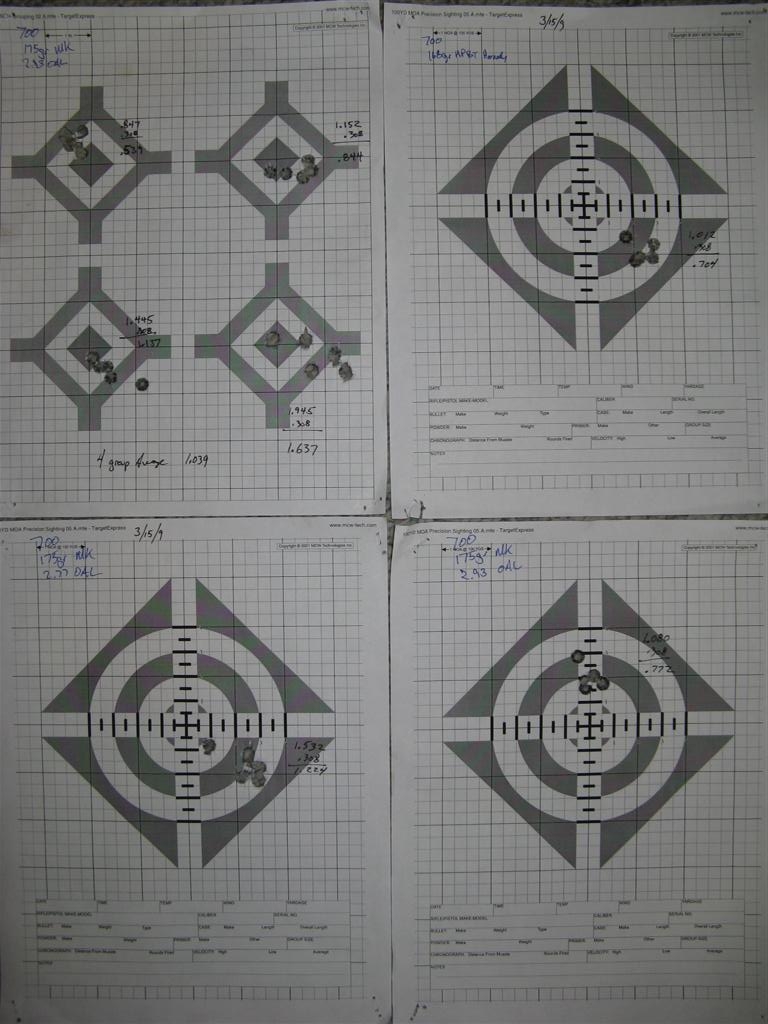 All five shot groups. The average for the 20 consecutive rds on one sheet came out to 1.039" The average for all the groups is just under an inch at 0.979" A couple tight groups, a couple started getting loose. I don't through out flyers, or foulers or any of that.
Junkyard two tone finish (If you look hard enough, you can see where the stock suffered through phase one of the poor man's faux Palma rifle project.):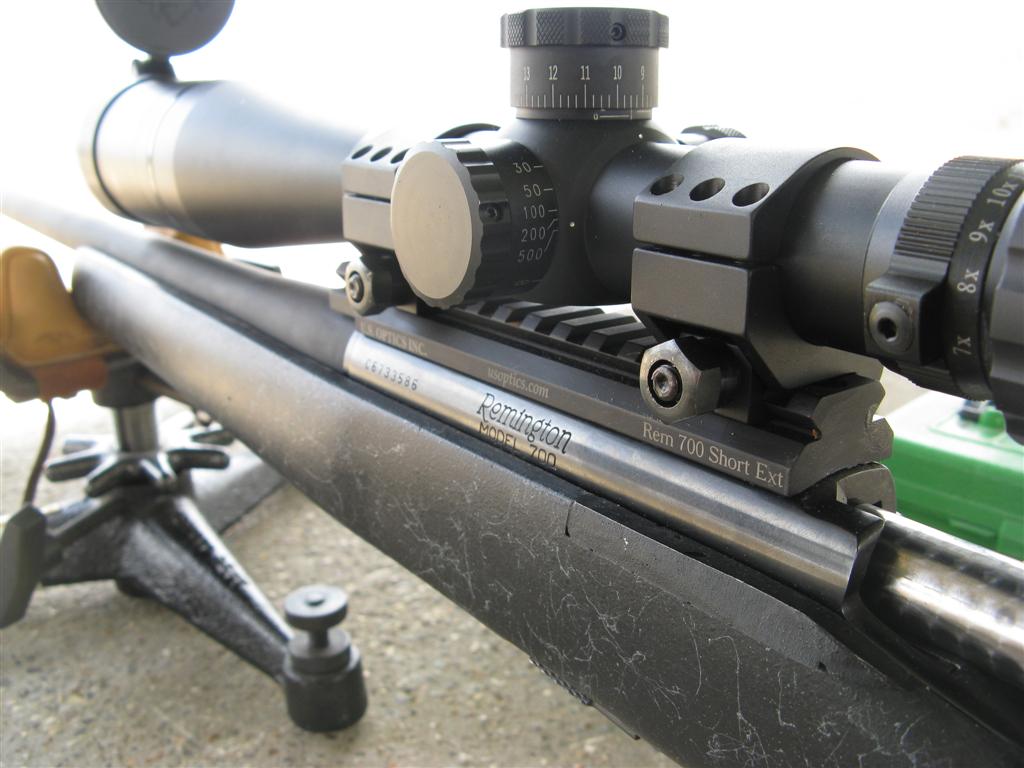 I might have to get another one of these barrels. I was thinking about chopping one to 20" and putting it on my deer rifle.