Discussion Starter
·
#1
·
To Jeff's delight, I'm sure (
), I had the opportunity to take the Savage out to the range again.
After putting 70 rounds down the barrel, and adhering (somewhat, hehe) to the break-in procedures prescribed, I thought it was time to try and make a serious stab at seeing what groupings I could get; I had tried it previously, but didn't take it as seriously.
I used the bipods on the front of my rifle, and a piece of carpet rolled over a piece of wood on the butt of the stock. I hope a sandbag will prove to add to my accuracy. With my scope magnified at 9x, I have a hard time seeing the point of intersection between the two lines: I used a marker to draw the lines. This may have contributed to some of those far-off shots.
First grouping: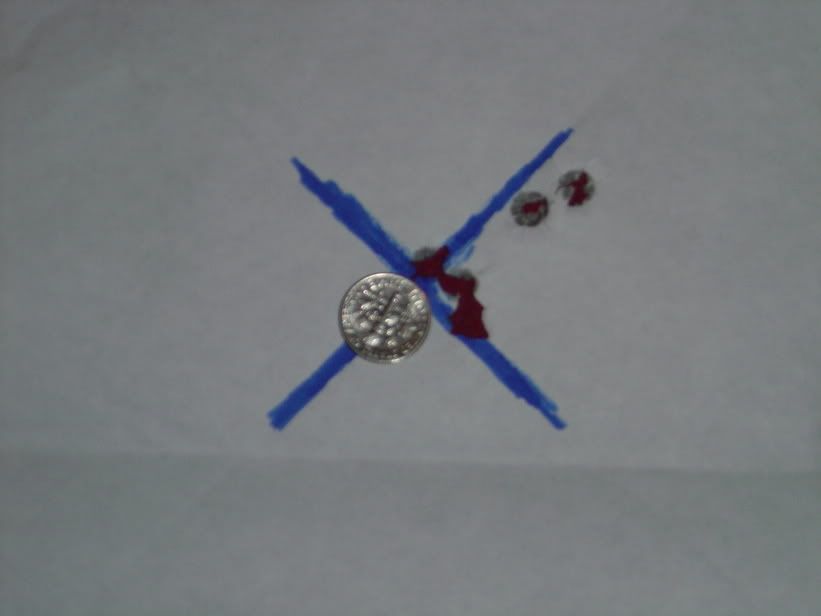 The farthest shot to the right was the first shot and was due to my right hand trying to hold the front of the stock (which I realized was not only pointless, but counter-intuitive), and the other far-right shot was the last shot, due to my incompetence (anticipated recoil).
Second grouping: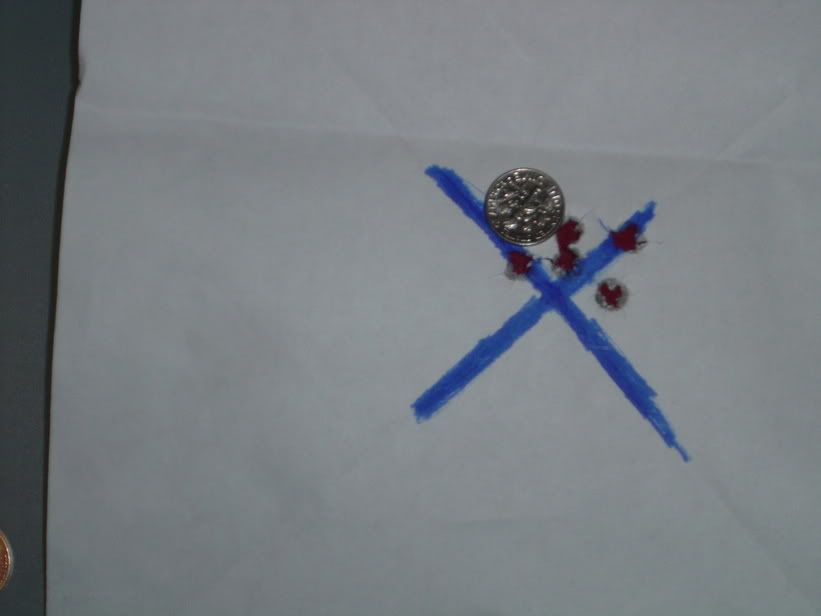 This time the two far right shots were the last two shots I took. I think I have to work on not anticipating recoil, as well as breath control.
Any comments/critiques would be very helpful, and keep in mind I am completely inexperienced with rifles (i.e., no advice is too novice for me).
When measuring groupings, do I measure the centers of the circles in relation to one another, or the farthest edges?
Scatch Maroo
Below are the first and second groups, respectively, covered with spare change.