Discussion Starter
•
#1
•
Welli went and got my orders to pick up a spiffy new Sig P229 Elite. I originally wanted it in .40 but they didnt have that and with the wait and Larry (Mac) unable to get one i had to bite the bullet and get what was available.
So i ofcourse had to go out and play with a new item just like everyone else so i headed out with a friend a couple miles out of town and found a decent place.
Well i only used some 115gr rounds for starters. The initial feel and look of quality was outstanding. It definately is a well made piece of equipment! I am glad i chose that, the only thing i plan on changing is the hand grips as they are a bit thicker then the normal ones which causes a bit of an issue with the mag release.
I took it out and paced off approx 15 and 25 meters for firing. Now i havent fired a handgun in years so dont get to judgemental with the shitty groups, but overall i was pleased with how i did for the first time shooting this weapon and how long its been since i fired a handgun period!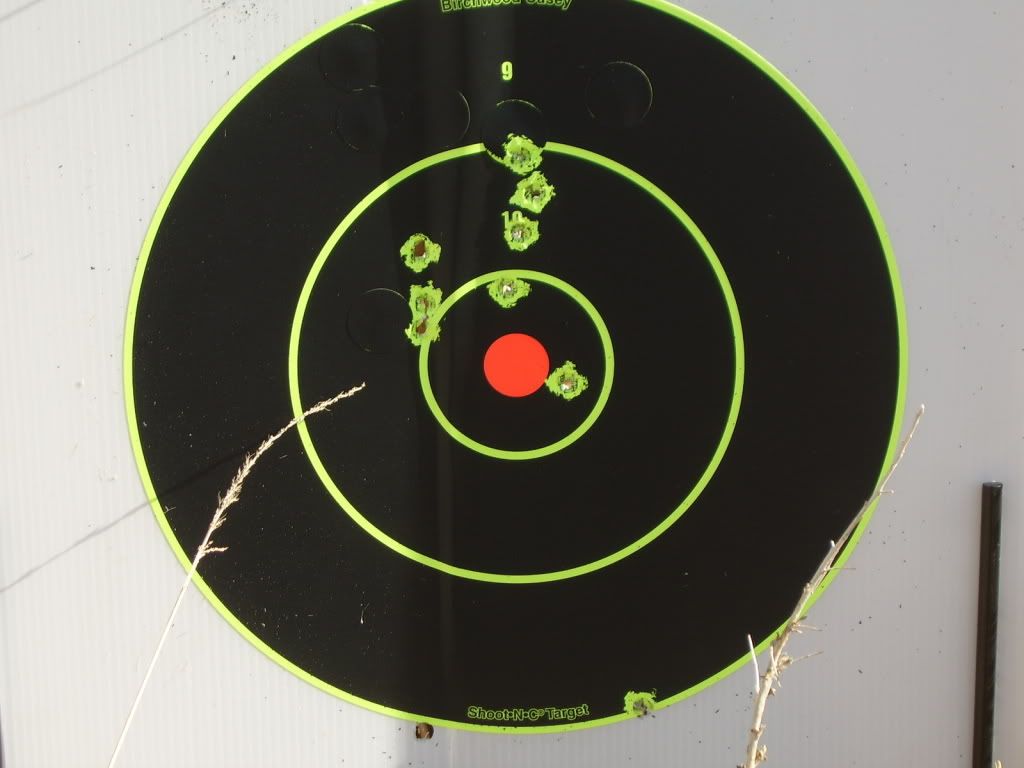 This one and the one above is 15 meters... my first 10 round mag is there... my friend covered most of the first holes up while i was getting the cam set up and so i had to do another round which you see.
Here is a pic of my 25 meter range. Atleast we can tell that im not pulling the trigger and actually squeezing lol... just need to work on my breathing a bit and the ability to keep the weapon stable. I think me being excited as **** and having drink a **** load of soda prior to firing kinda added to it!
While i had it down a bit cleaning it.
And another pic with it all nice and clean!
Well thats it for now ill give more once i get more time and ill add to these when i get my other weapons while on leave!