Discussion Starter
•
#1
•
Took the new VLS to the range for the second time this morning. Conditions were 85deg, humidity 74%, light SE breeze.
Purchased 2 boxes of 168gr Federal Gold Match to see how the rifle digested it, and I was pleased with the results. I'm a less than experienced shooter, with good but not great technique. I set my trigger up at 2.5# and I think I'm pretty comfortable with it there. But, I think I'm gonna play with the travel a little bit tonight.
20 rounds were fired throughout the session. I can lay down 4 good shots, but I tend to get a flyer on the 5th round....and always the 5th round. Any suggestions? The rifle has only had 50rds down the tube so far, so I'm hoping with more practice and more rounds through the tube, both of us will get better.
Here are 2 five shot groups from today. I'm hoping the flyer right was me.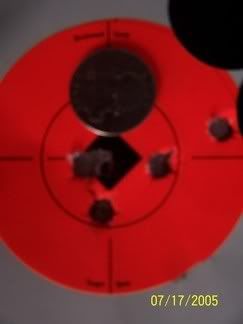 Here's the second group, I was trying to take out the #8 in the target face.
I was able to cover the first 4 with a quarter, but I still have that flyer in there.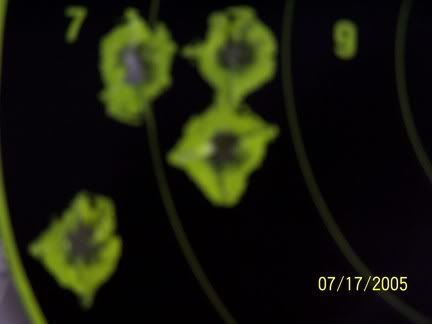 Thanks for reading,
Matt